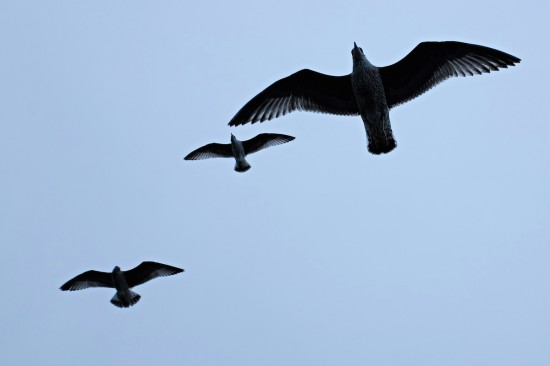 Die wiederbelebte Sektsteuer sollte Österreichs Budget ein nettes Taschengeld von 36 Millionen Euro verschaffen. Jedoch brach der Umsatz der Schaumweine in den heimischen Supermärkten im Vergleich zum Vorjahr bisher um 25 bis 30 Prozent ein. Die Schaumweinbranche bangt um ihre Geschäfte und versucht ihr Image zu polieren: Der Nektar der feinen Leute soll fortan auch zum Ambrosia der unteren Schichten werden. Letztlich bleibt es wohl eine Frage des Preises.
Jetzt wo die Temperaturen fallen muss ich bei Wein immer an die Inuit denken. Denn diese haben das Wissen aus Möwen Wein zu machen. Es drehen sich zwar viele Geschichten um dieses Getränk jedoch ist es schwierig an vernünftige Rezepte zu kommen. Oder vielleicht ist es auch wirklich so einfach wie die Sommelière Suzanne Donahue beschreibt: "Man stopfe eine tote Möwe in eine Flasche und stelle diese in die Sonne bis die Möwe gänzlich fermentiert ist."
Hört sich nach etwas Speziellem an. Ihre Verkostungsnotiz macht erst richtig neugierig:
If you opened up a Toyota's carburetor and drank the leftover fluid from inside, that would be pretty close. It goes down hard and settles in even worse. But I must say it sure gets people inebriated in a hurry. And the next day's hangover is nothing short of spectacular. You'll feel like you've been repeatedly beaten over the head by a giant…well, seagull.